Introducing The Library of Things! A non-traditional collection of items to help our patrons learn, play, and grow!
Check out a Thing at our Circulation Desk. You may place a hold on a Thing in person, by calling us at 610-583-0593, or by emailing [email protected].
Please see our guidelines and a list of our current Things below.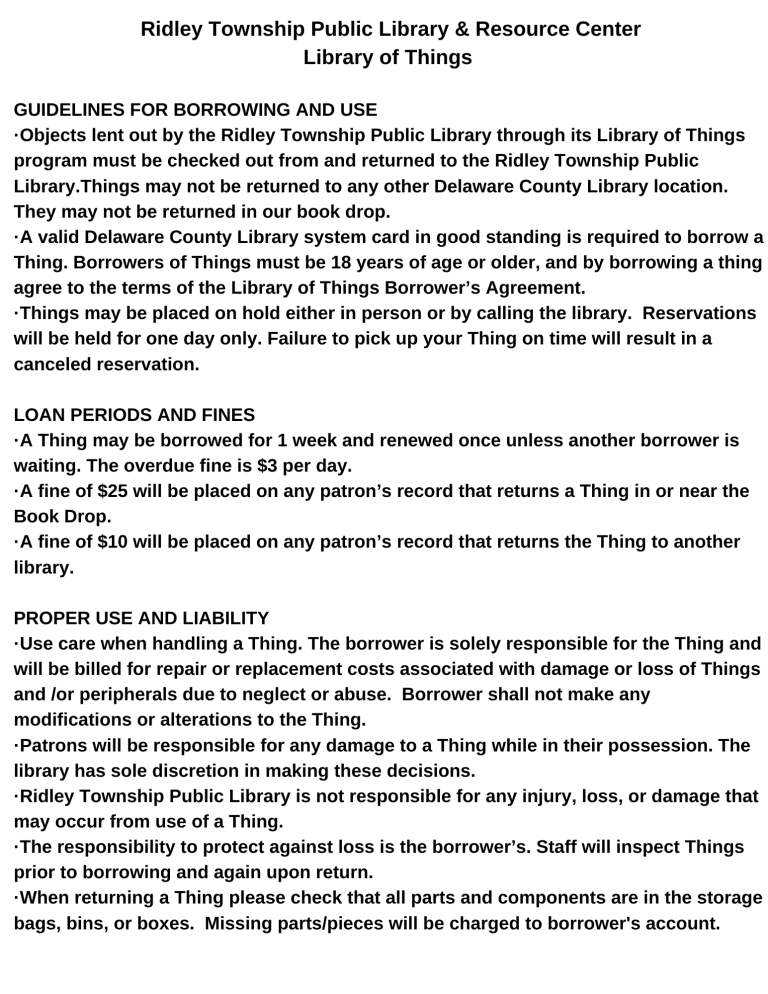 Ridley Township Library of Things